Coach Kylye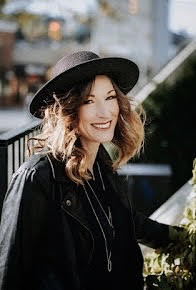 Women's Circle Facilitator, Soul Coach, Personal Life Coach, a Metaphysical Minister
and a Ceremonialist
Kylye has a diverse range of experience and expertise. She is an advocate of loving all parts of life and can help you to fall in love with this phase of your life too. Kylye believes that Menopause is the 2nd rite of passage that women get to experience.
That "The Change" is a powerful and important transformation for women. A change that can strengthen the survival of our species if women choose to step into the power it offers. Kylye has a very contagious energy about her and can open your mind to seeing the beauty, magic and gifts that midlife has to offer..
During your menopausal journey you have 4 factors that affect symptom severity:
G- Genetics
L- Lifestyle (Sleep, Selfcare, Exercise, Support, Media, Environment)
A- Attitude ( Mind Set, Belief System, Emotions, Behaviour)
D- Diet. (Food and Medicine)
Kylye plays with the idea that she is GLAD women have the sovereignty to change 3 out of 4 of these factors!
Kylye focuses on the "A" of "GLAD" Menopause. (Attitude)
She specialises in the Psychological and Spiritual readiness for midlife. Her teachings are not biassed to any religion or spirituality but rather she provokes curiosity in you to really discover your own unique journey.
If you have already tried to enhance your lifestyle and your diet and feel that the mindset side of things is the next step, she is here to help.
Kylye believes that women have stored "stuff/moments/traumas/hurt" in their bodies and psyche over the years and that in the menopausal years our bodies are screaming at us to tend to this stored stress. With a little exploring and Kylye as your guide, you will discover and be able to unlock these stored issues. Through this process you will discover who it is that "The Change " is transforming you into.
Kylye helps you explore your mindset and faith through meditations, journaling, and exercises that cultivate self evolution. Through the use of her tools, you will gain a deeper understanding of yourself and your ancestral roots, while learning how to create a future that honours your unique gifts. Working with Kylye will help you find purpose in the 2nd half of life, as the new 3rd version of yourself!